IHostAzure.com | Cheap and Reliable ASP.NET Hosting. Hi guys today I will share tips for to buying ASP.NET Hosting. A good ASP.NET hosting is very much important for each and every website. As web hosting is a main pillar of a website, your brand and your business. It plays a critical role in your online business. Any website solely depends on their web hosting, and if it doesn't work properly, then believe me, you are going to have a hard time. And it can ruin your whole work that you have done since years. So be wise while giving your web hosting on right hands. Many people, especially in blogging field must know that what web hosting is. But if you are a beginner or newbie in this field and don't know what is web hosting then keep reading as I am going to explain what is web hosting.
What is Web Hosting?
You all must be using computers and laptops. And on computers you store all your data's like music, documents, images, etc. That all data directly gets stored on Hard disk (Memory of a computer). Same all the web pages are stored on a computer. But the difference is that the web pages are generally intended to be seen by public people. The computer in which web pages are stored is called as web server. The web server is connected to high speed internet 24/7. The web server servers the pages by request of the user on the internet.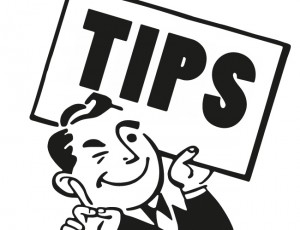 It's really difficult to choose any web hosting, because we gets confused by many companies whelming offers and there promotions. But here I am going to give few to choose and buy best asp.net hosting company.
Check Reviews
The simple way to know about any hosting company is just type "ASP.NET hosting review" on search engines and you will get many web hosting site's review about web hosting companies by the experienced user. So that you will come to know that whether it 'as service is good or worse.
Try to Separate Domain and hosting.
The main reason is that it is very difficult to find a good hosting company which provides excellent service for registering a domain and hosting a web site at the same time. Although there are many companies which provide both, but selecting that would quite be risky. Many will be disagreeing with me. But I want to ask the question what if hosts company decides to go down. Your domain name is your online presence in the whole world. So choose its register wisely.
Check Company History
Some web hosts might guarantee you tons of features at very low price. It really doesn't mean you could get it. Check the history of a company to make sure they have been in business for long and are experienced in handling the issues its customers might face.
Complete Hosting
Make sure that your hosting company offers complete package. Complete hosting means whether the hosting company is providing 24/7/365 live support/ billing system and complete site.
Buy FREE ASP.NET hosting / coupon codes to get a discount.
Check creation date of hosting company.
You can check the creation date of a company by simply visiting whois.net. There you will find the creation date of a hosting company. If you find that the company is less than a month and they offering unlimited hosting then don't buy from them. There would be 80% chances that you will be scammed by them.
Money Back Guarantee
Web Hosting is a service sold online normally. In most case, only after you deploy the site on it, you could know how well it could be suitable for your site. So, it would be great if you web hosts could offer some money back period, during which you could get the money back if you are not satisfied with their service. In most cases, those companies will allow for 30 days trial period, and some web hosts, like ASPHostPortal.com.